Homemade butter toffee topped with sliced almonds and milk chocolate makes for a surprisingly simple version of your favorite Heath Bars, just in time for the Easter baskets.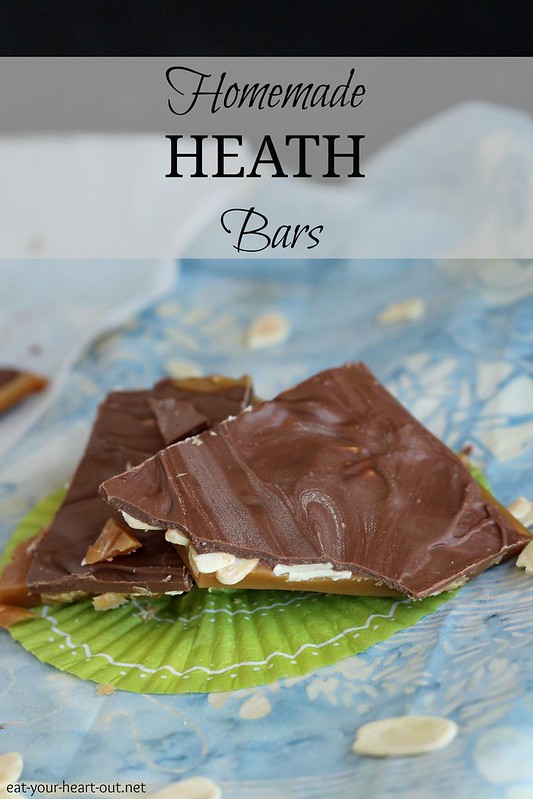 I've already told you guys how Boyfriend is the Ebenezer Scrooge of desserts. Even my Pecan Raisin Pie, which he raves about, only gets at most two bites before he is done.
So you can imagine my surprise when I asked for suggestions of what to make for the blog a couple of weeks ago and his immediate response was, "Heath bars."
I was so taken aback I replied, "Like…homemade Heath bars?" You know, just to make sure I was understanding him correctly.
"Yeah, sure."
Well, that was instructive.